【Indonesia】Jakarta "Kizuna" EKIDEN in 2017
Time Period

14th May., 2017

Region

Indonesia

Sport/Programme Category

EKIDEN

Implementer

The Mainichi Newspapers

Co-Implementer


Embassy of Japan in Indonesia
The Daily Jakarta Shimbun
The Jakarta Japan Club

Number of Individual Beneficiaries

3,000 people
The Mainichi Newspapers, in collaboration with the Indonesian newspaper Kompas, has been holding the Japanese sport "EKIDEN" in Jakarta, Indonesia since 2014.
This year's fourth "EKIDEN" was recognized by local citizens, and 400 teams. A total of 1,600 people participated in the center of Jakarta.
Along the road, many spectators and cheering squads burst into lively cheers. The DENSO team won a race of 2.7km per section, for a total of 10.8km.
In the early morning of Sunday, May 14, 2017, more than 1,600 Indonesians and Japanese working for local Japanese companies gathered at the venue "Senayan Square".
The race started with a signal from the Indonesian Ministry of Tourism, the Jakarta Special State Government executives, Masafumi Ishii, Ambassador to Indonesia, and Lyric Oetama, CEO of Kompas Gramedia.
An Indonesian popular comedian COWCOW and former JKT48 Haruka Nakagawa participated as guest runners and were cheered on by the spectators along the road.
Entertainer Pico Taro participated in the award ceremony as a secret guest and performed the original art of "Best Friend, Kizuna, Pen" with the theme of friendship between the two countries.
Related Site:
Jakarta "Kizuna" EKIDEN in 2017 Website
See below for the Japanese version.
http://www.sftlegacy.jpnsport.go.jp/wp/jp/20171101-1/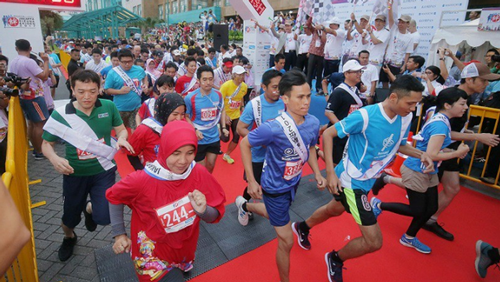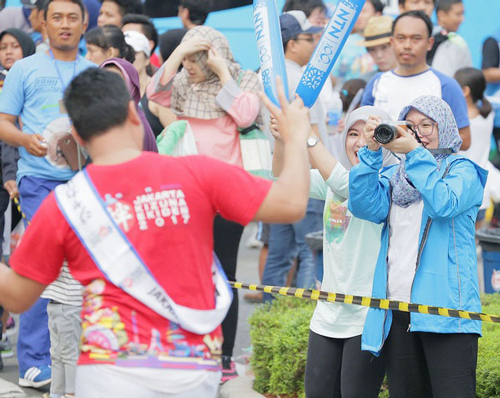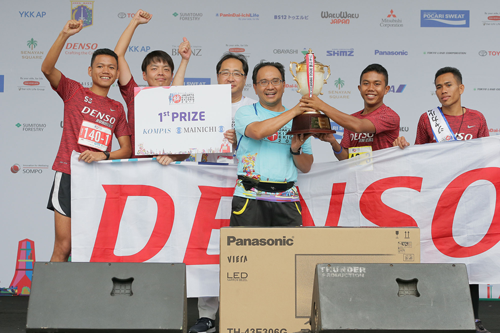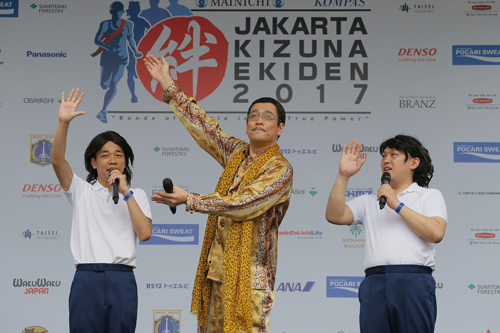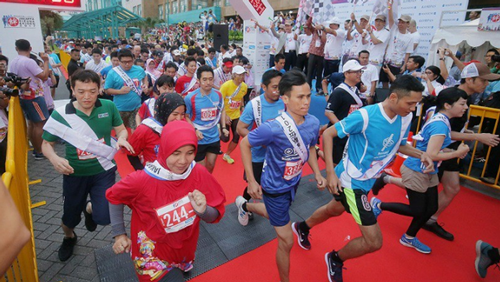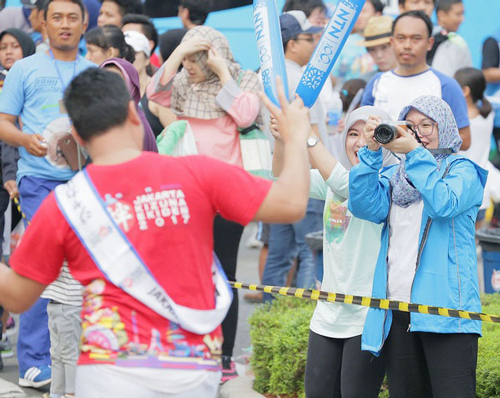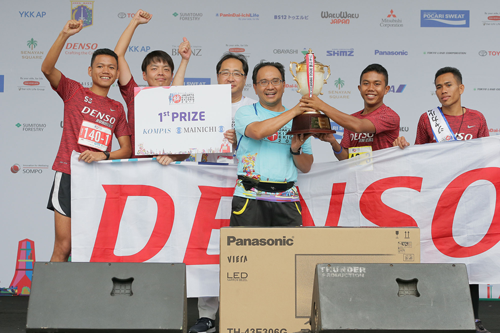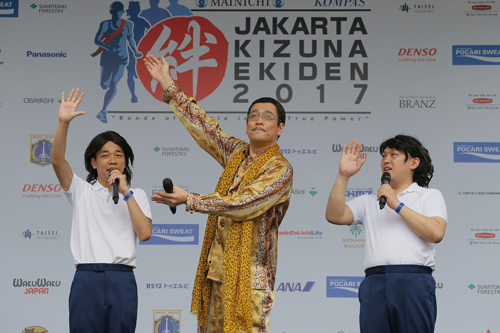 毎日新聞社撮影