JICA Volunteer Operations
Time Period

Over 50 years, since the first cooperation team in 1965 until 2015

Region

95 countries across Central and South America, Asia, Africa, Oceania, Eastern Europe, and the Middle East

Sport/Programme Category

School PE, Competitive Sports (approx. 30 types including baseball, soccer, volleyball, athletics, swimming, judo, and karate), Disabled Sports

Implementer

Japan International Cooperation Agency (JICA)

Recipient Organisation

Educational institutions of each country (elementary, middle and high schools, teacher training schools etc.), competitive organizations/federations etc.

Co-Implementer

Sending out volunteers via our links with competitive organizations such as the Japan Rugby Association, Japan Soccer Association, universities (Nippon Sports Science University, University of Tsukuba, Kinki University etc.), and the general public using publicly donated funds.
Japan Overseas Cooperation Volunteers were sent to Laos for the first time in 1965, and since then approximately 45,000 JICA volunteers have contributed to economic and community development in countries battling poverty, environmental issues and other problems with direct exchanges while respecting the values, ways of life and cultures of the host countries. Amongst them, approximately 3,000 volunteers volunteered in the sports Programmes and worked to further international cooperation through sport.
JICA volunteers are mainly involved in 1) spreading school physical education Programmes, 2) supporting vulnerable members of society (disabled persons, women, refugees etc.) through sports, and 3) cultivating and strengthening athletes and spreading competition.For school physical education, activities are based around improving the quality and availability of lessons and training local teachers. Supporting vulnerable members of society takes the form of facilitating the participation of disabled persons and women in sports to increase their social standing. JICA volunteers involved in strengthening/cultivating local athletes and spreading competitions anevents have in the past coached several athletes who went on to the Olympics, Paralympics and other world-level competitions, so they have both made great contributions to the cultivation of athletes but also put great effort into sowing the seeds of future sport.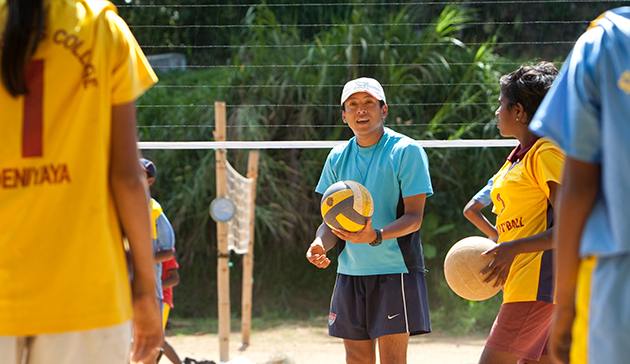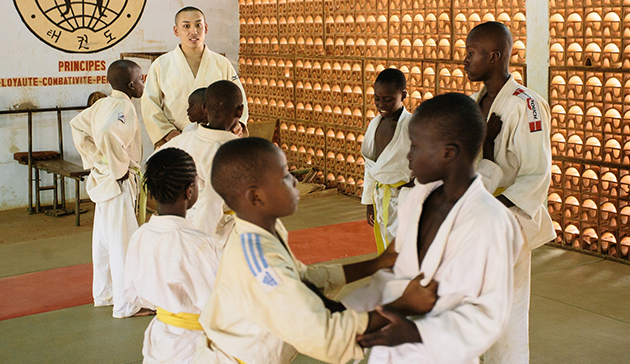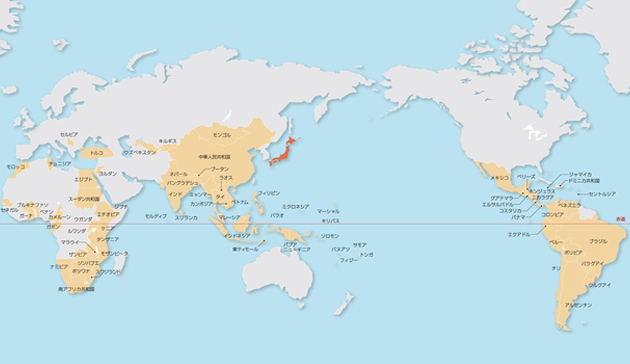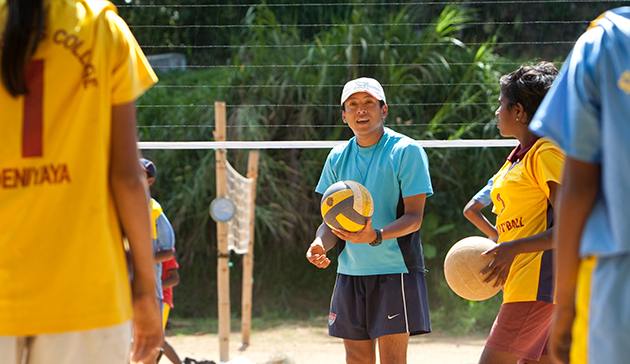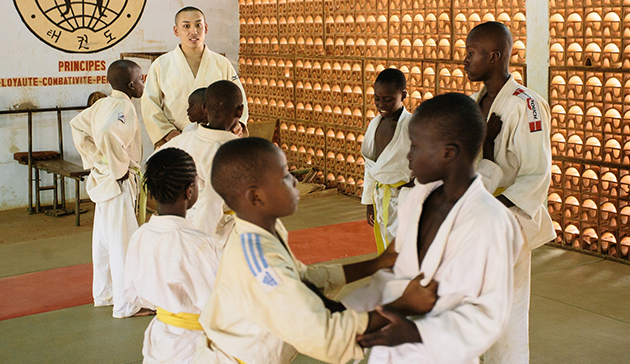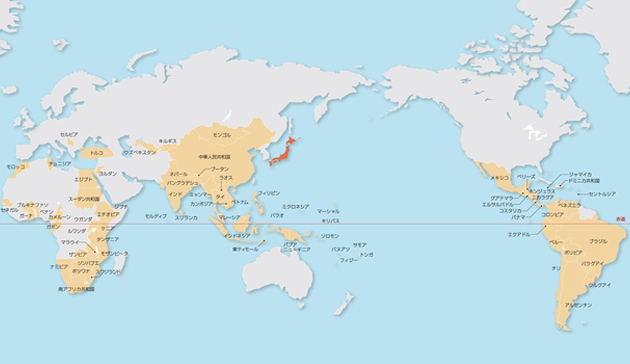 Photo: Takeshi