WHITE RIBBON RUN2018
Time Period

3rd-4th March,2018

Region

Japan
17 countries

Sport/Programme Category

virtual-running

Implementer

JOICFP

Number of Individual Beneficiaries

188 people
The White Ribbon Run is a charity run held in various parts of the world on March 8 to commemorate the International Women's Day. The event, whose theme is "Run for yourself and others." is held to raise awareness about and change the fact that approximately 830 women die every day of complications from pregnancy, childbirth or abortion. Participants wear the official T-shirt, run, and post on social media to spread the event's life-saving mission to the world. Half of the entry fee is donated to the activities of the Japanese Organization for the International Cooperation in Family Planning (JOICFP) to help support women.
White Ribbon symbolizes the life and health of expectant and nursing mothers around the world. The charity run held in its name and dedicated to that symbol is an effort to extend support to women in developing countries. Four events comprise the charity run:
1) running privately at your favorite place
2) big groups meet at various spots in one country and run
3) a women-only group runs at an Odaiba venue
4) participate as a volunteer
The donations go toward awareness and education programs like the sexual reproductive health discussions on the radio targeted toward the youth in Nepal, or procuring and installing basic medical equipment so that Ghanaian health care facilities can provide appropriate care to its citizens.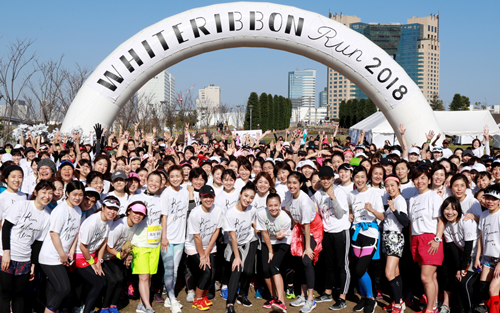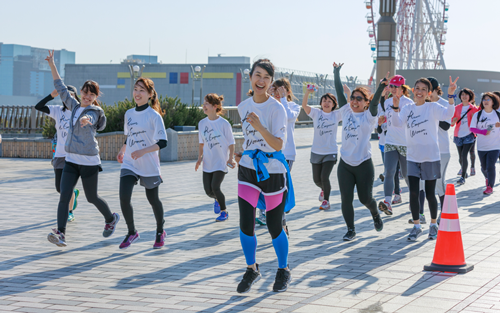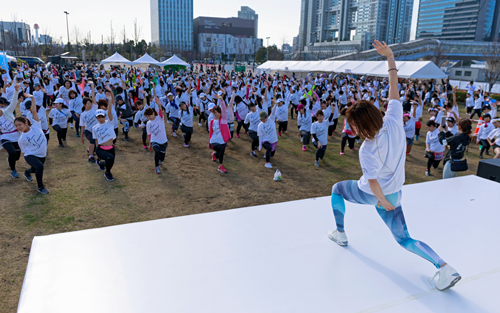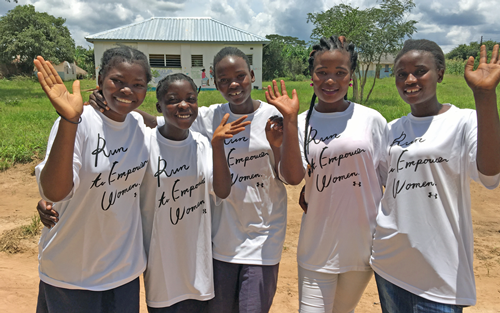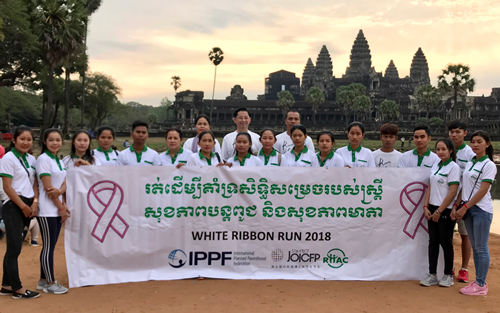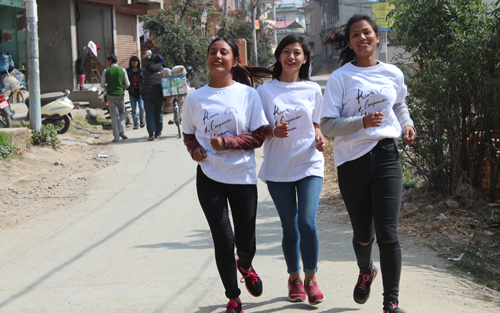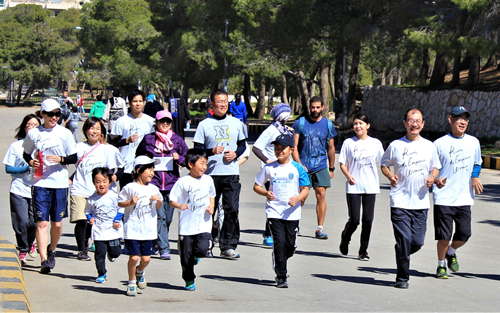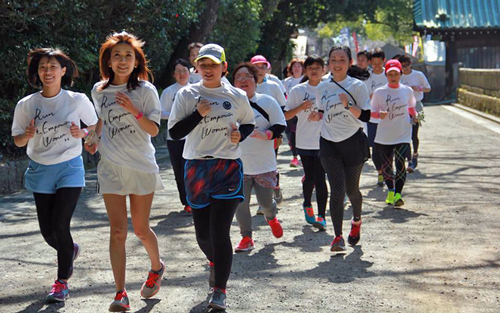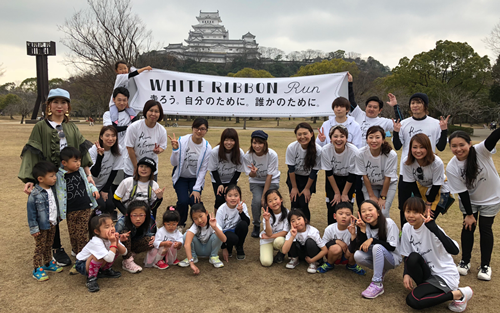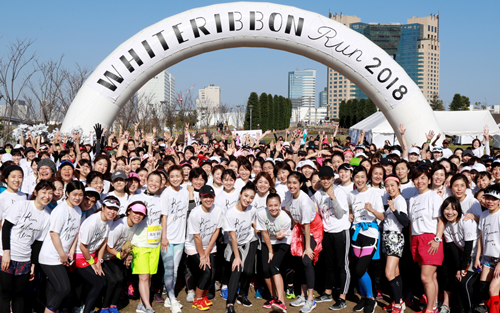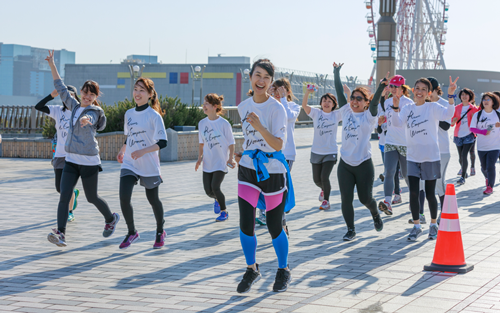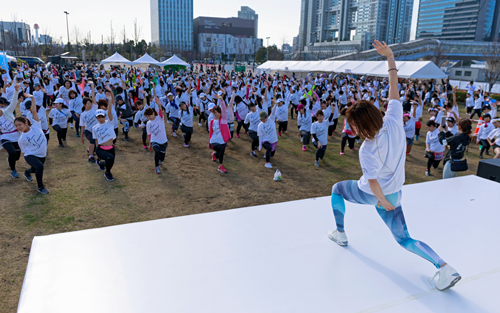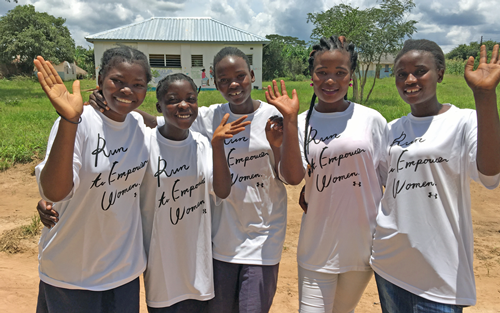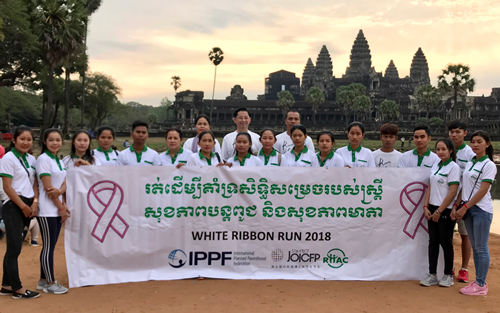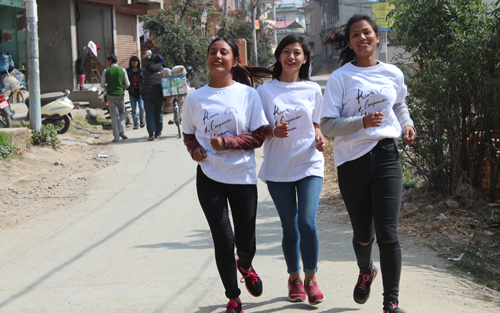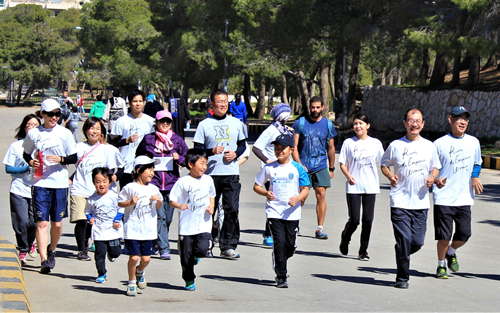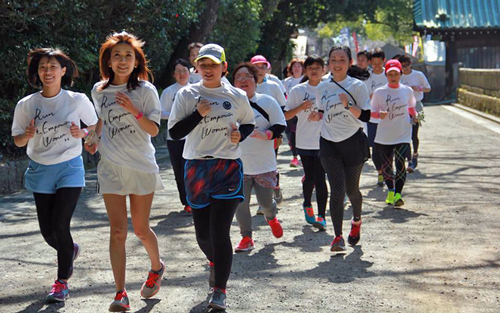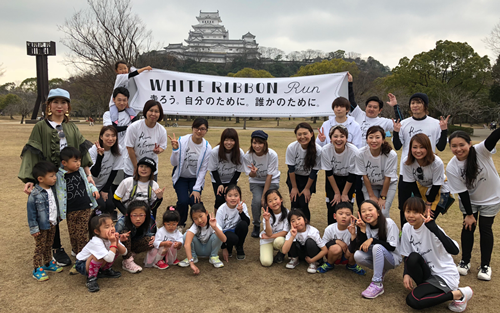 ©JOICFP