【Nigeria】Sporting Goods Donated to Nigeria Federal Ministry of Youth and Sports
Time Period

9th Sep, 2017

Region

Nigeria・Abuja

Implementer

Taiyo Industry Africa Inc.

Co-Implementer

Sapporo Health & Sports Foundation
Japan Volleyball Association
Niigata City development public corporation
J. LEAGUE MARKETING,Inc
SFTC Members

Number of Individual Beneficiaries

31,645 person
Taiyo Industry Africa has established a cooperative relationship with the Nigeria Federal Ministry of Youth and Sports through test meets to screen candidates for a scholarship program known as the Overseas Student Athlete Project (OSAP), which enables participants to attend a high school in Japan for three years. New and used sporting goods donated by Sport for Tomorrow Consortium (SFTC) member organizations were donated to promote grassroots sports in Nigeria. In addition, J. League Marketing Inc. donated new soccer uniforms to promote grassroots sports.
Minister of Youth and Sports Solomon Dalung gave a speech at the opening ceremony of the National Youth Games 2017, a national sporting event in Nigeria where youth aged 18 years and under from different states compete against one another, followed by an explanation of the objectives of donating sporting goods from Japan through the SFTC and presentation of a list to Minister Dalung.
In addition, volleyball equipment from SFTC member organizations was later donated to the teams of the students selected to attend school in Japan through the OSAP test meet held on October 20, and new soccer uniforms donated by J. League Marketing Inc. were presented in March 2018. These programs brought hope to the child members of grassroots teams and taught the joy of sports in Nigeria, where sports education in schools is not advanced.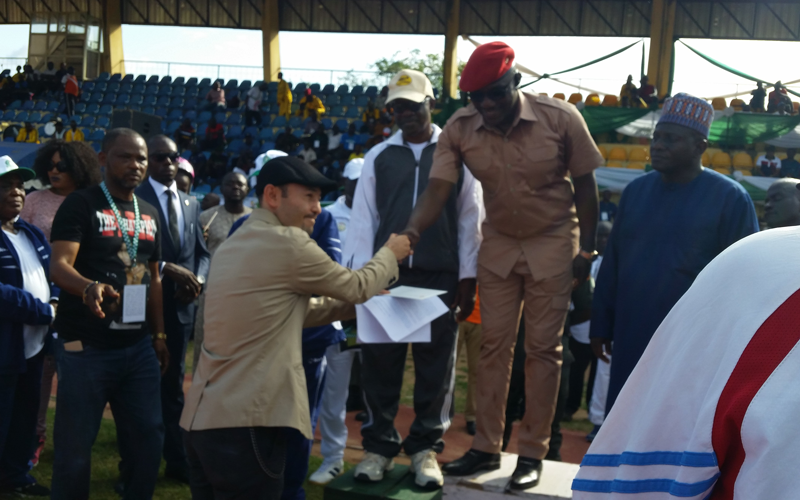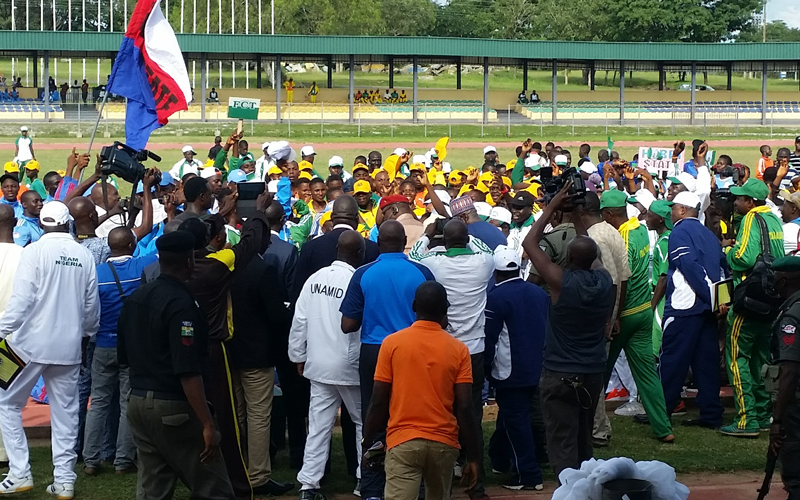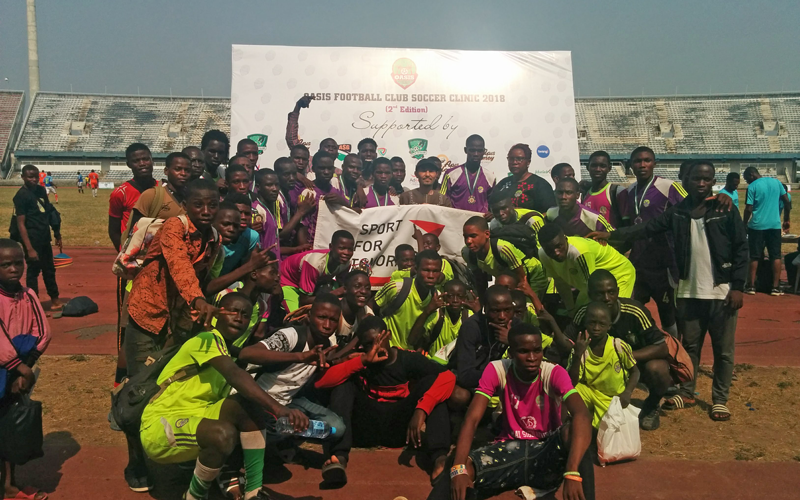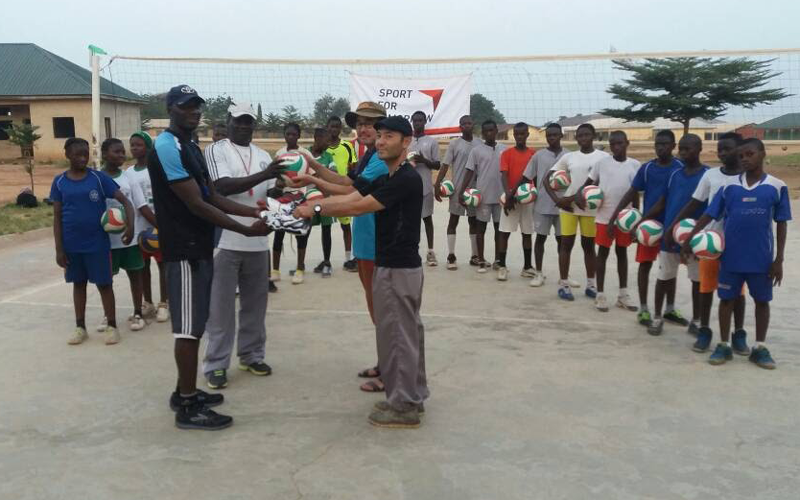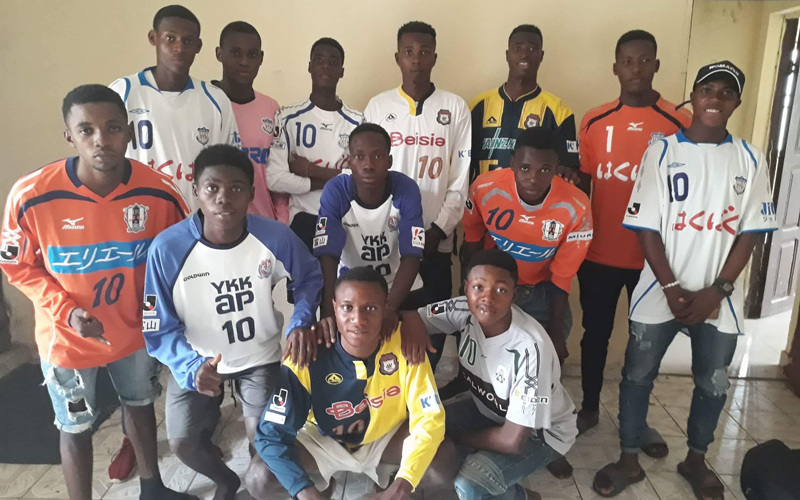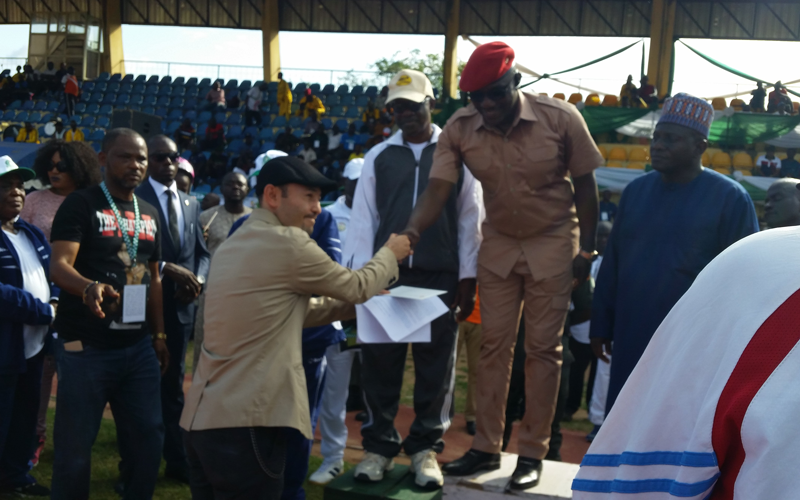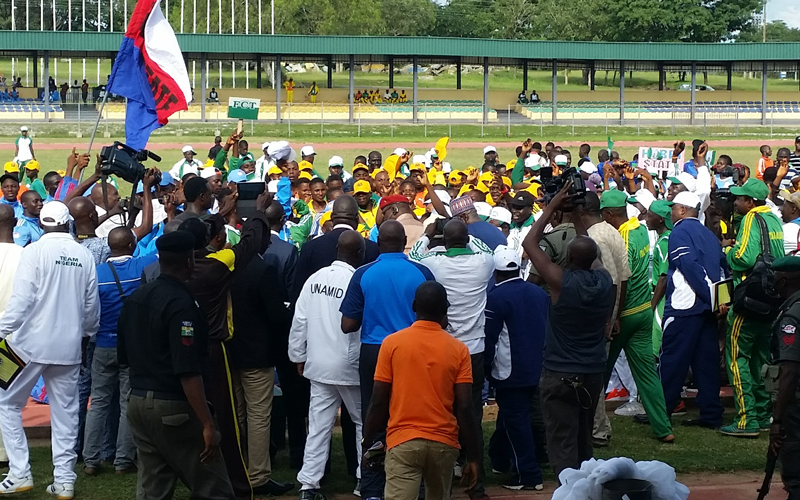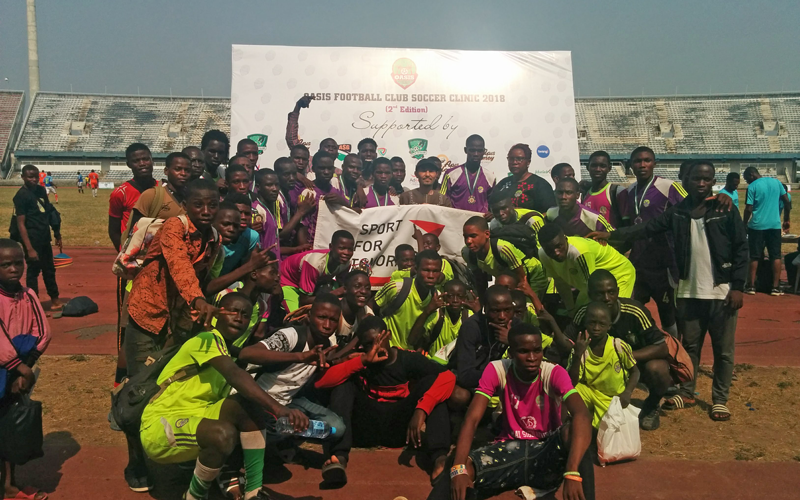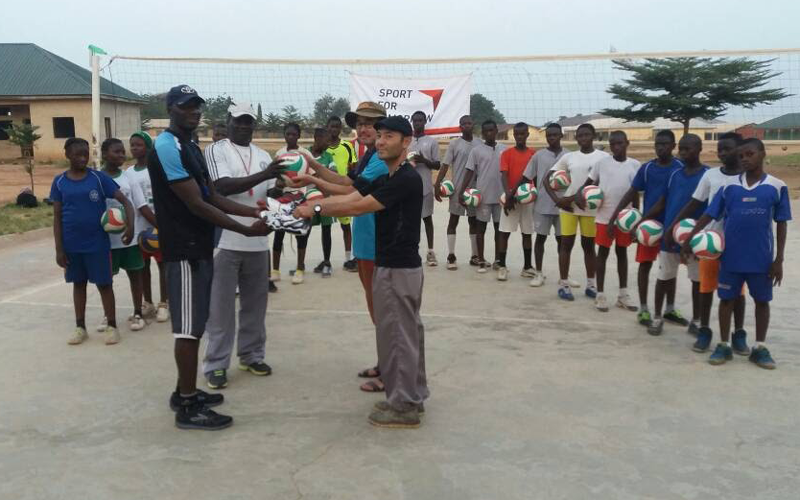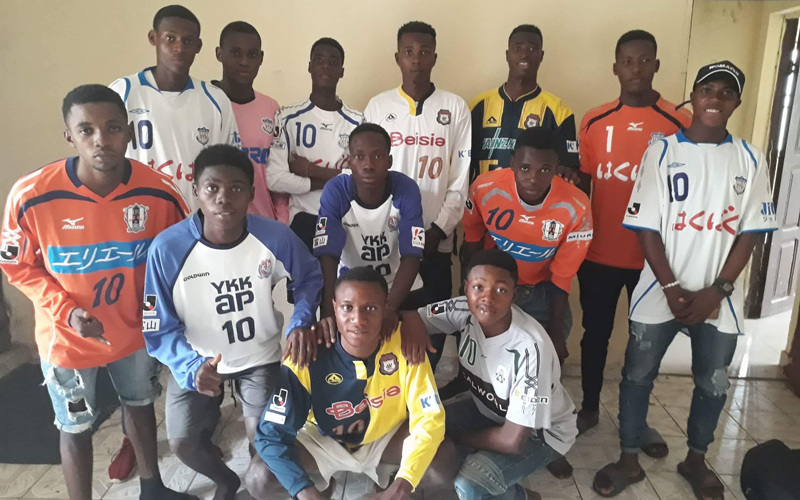 ©2017 Taiyo Industry Africa Inc.