The 30th Showa Shinzan International Snowball Fight
Time Period

24th and 25th Feb., 2018

Region

Hokkaido, Japan

Sport/Programme Category

Sports Yukigassen

Implementer

International Alliance of sports Yukigassen (IAY)
Sobetsu Town
NPO Yukigassen International

Co-Implementer

Showa Shinzan International Yukigassen Executive Committee
Ministry of Health, Labor and Welfare
Hokkaido Government
SAPPORO BREWERIES LTD.
POKKA SAPPORO Food & Beverage Ltd.
East Nippon Expressway Company Limited
BIC CAMERA INC.
Japan Airlines Co., Ltd.

Number of Individual Beneficiaries

47 people
Sports Snowball Fight is a recent sport that was born in Showashinzan, Sobetsu-cho, Hokkaido in 1989. Many enthusiasts established federations not only in Japan but also in 11 overseas countries.
At the World Championship of Sports Snowball Fight, 150 teams joined to compete for the top ranks, and this year the first four-country competition was held as an exhibition match commemorating the 30th anniversary.
Sobetsu-cho, Hokkaido is a depopulated mountain village with a population of 2,600. Approximately 30 years ago, we evolved the snowball fight into sports in an attempt to revitalize the town.
One team has seven people, three sets of matches in three minutes, and 90 snowballs can be used for one set. The winner wins if they hit the opponent player with a snowball in time and putting everyone out, or take the flag of the opponent team. It is an exciting sport that requires high physical ability, teamwork, and headwork.
Related Site:
Yukigassen International Website
See below for the Japanese version.
http://www.sftlegacy.jpnsport.go.jp/wp/jp/20180612-1/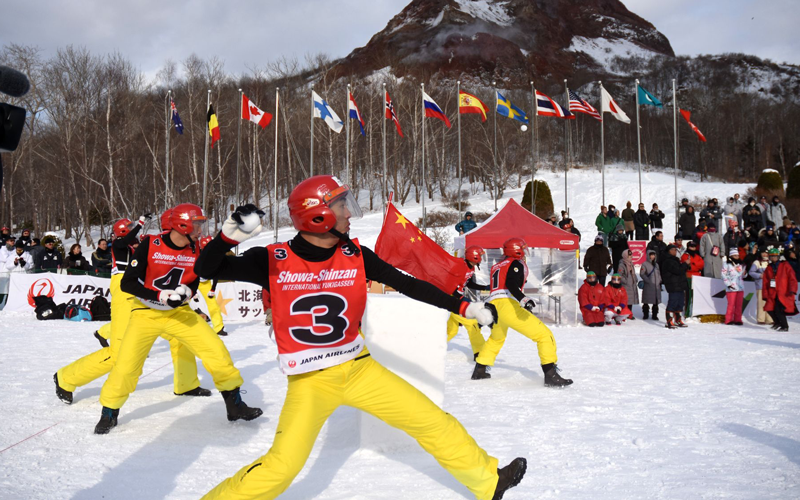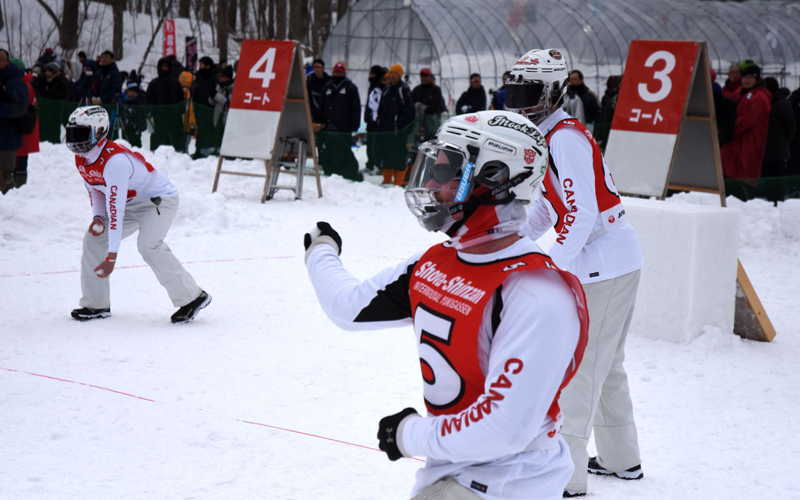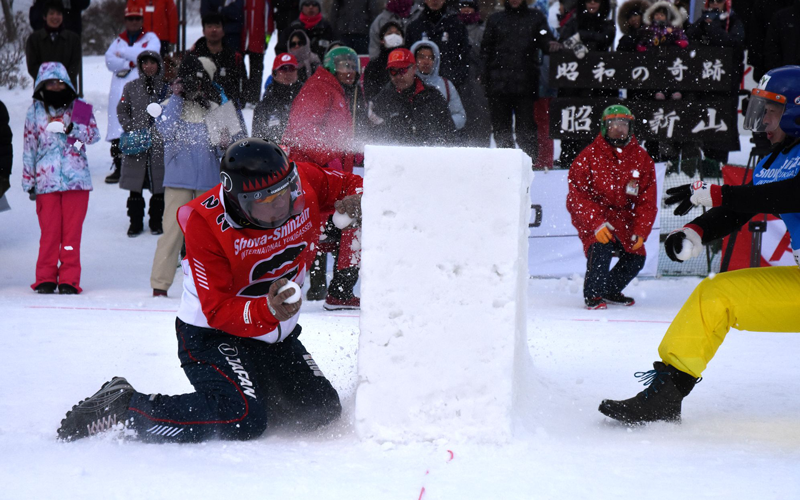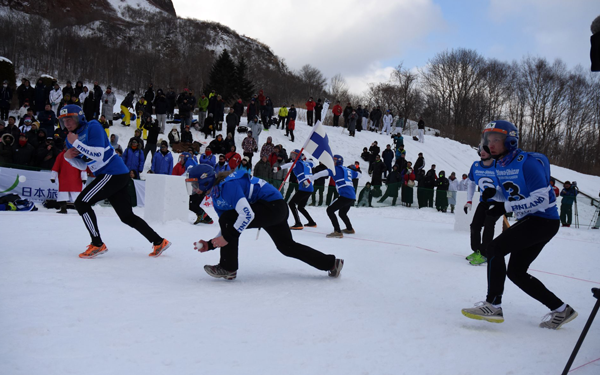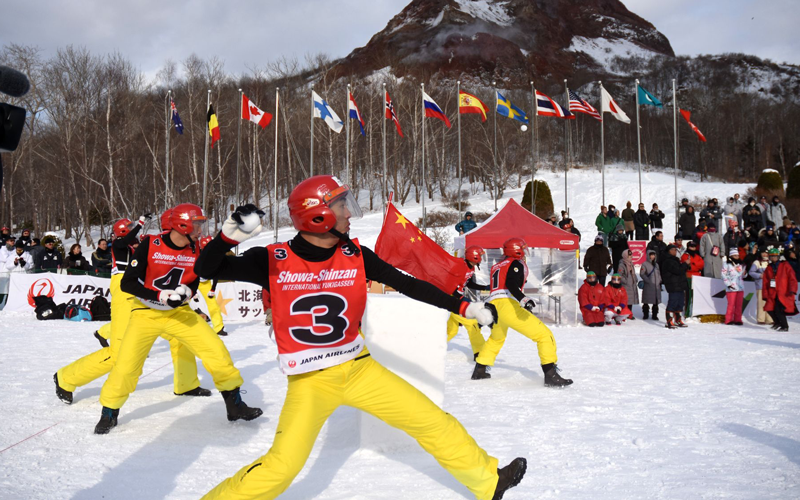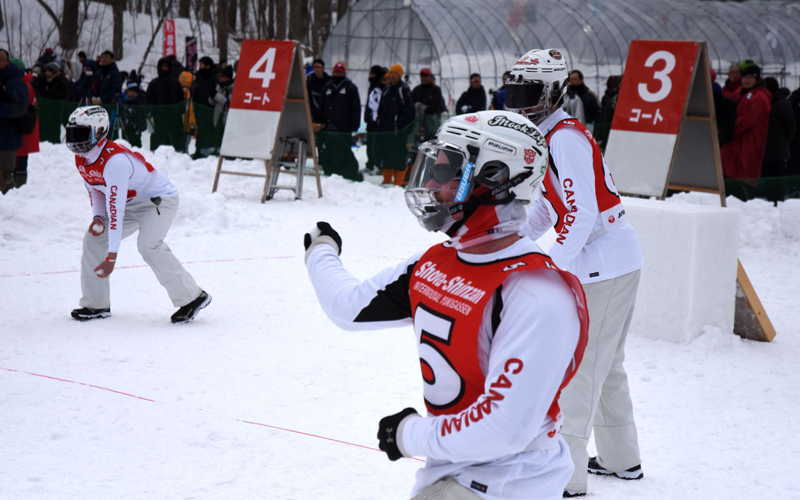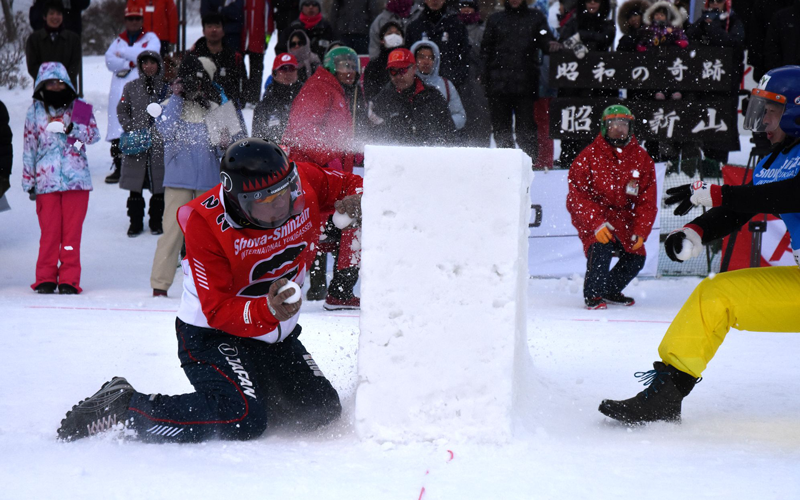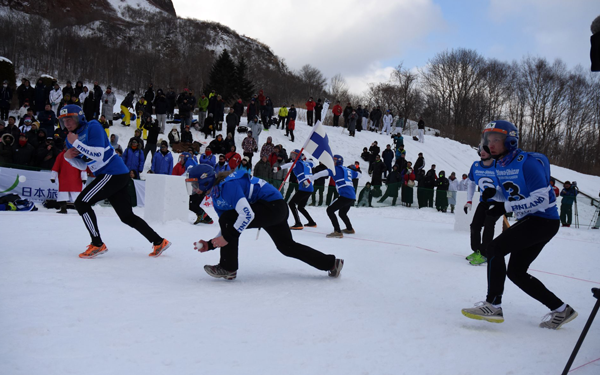 ©IAY-Internationa Alliance of sports Yukigassen-