Paralympic Athletes Interview: Yemen 🇾🇪
Two athletes are now participating in the Tokyo 2020 Paralympic Games since Barcelona Paralympic Games in 1992. It has been 29 years since Yemen last participated.
Belqes Ahmed Hezam Taresh started wheelchair tennis in 2011 with the support of her family, when it is traditionally difficult for women and people with disabilities to play sports in Yemen. She has been playing wheelchair basketball in recent years and has only two years experience in athletics to compete in Female Shot Put (F57) in Tokyo. "This is a big dream for me. I want to make something excellent for my country, especially for the girls with disability to encourage them." Belqes said.
Naseb Fateh Mohammed Alraoad has great variety of experience in para sports before he debuts in Male Shot Put (F57), tennis, basketball, and powerlifting. He said "Very excited about Yemen to come back to the Paralympic after 29 years. I hope to win a medal but if not, I won't give up and will continue to practice for the upcoming Paralympic Games."
Both athletes are recruited and trained based on the national working plan created at the workshop organized by IPC, APC, JPC and JSC in 2019 and also technically supported by Nippon Sport Science University.
They also gave special thanks to Ms. Karen Alsadi, Principal of Haddah Valley School, who provided a training sanctuary for potential athletes because the sporting facilities were destroyed due to the war. Their participation at the games will encourage people with disabilities and help develop sport activities in Yemen.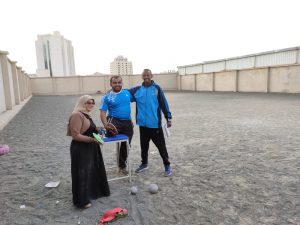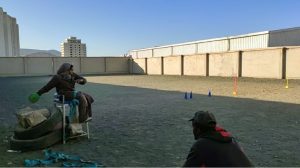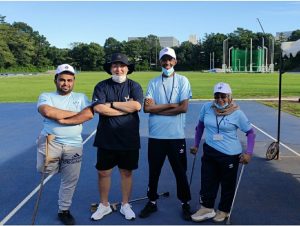 #Tokyo2020 #Paralympics
#NEPP NSSU Expansion of Para sports Participants
Facebook:
https://www.facebook.com/sport4tomorrow/posts/2873837856166967