Paralympic Athletes Interview: Malawi ??
Taonere Banda from Malawi will be competing in women's 400m and 1500m (T13) for her first medal in the Tokyo 2020 Paralympic Games. This is her second entry to the games following the Rio 2016.
She started para athletics at school in 2012 at age 14.
After moving to the organization called NICE , National Initiative for Civic Education, she became one of the best para athletes in Malawi to compete even in international competitions. Taonera has improved her skills after joining the training program with Nippon Sport Science University (NSSU) and grateful for the support she receives in recent years.
Her coach, Agness Chikwakwa stated that connecting with athletes from different countries is a valuable opportunity for athletes and coaches. "That made a very big difference just because we were able to meet with people with different disabilities, not only did it encourage us but also was a learning curve. We learn from them." Para sport has been introduced in Malawi only a couple years, and they are expecting more youth to join para sports.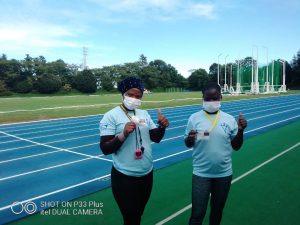 #Tokyo2020 #Paralympics
#NEPP NSSU Expansion of Para sports Participants
#Malawi Paralympic Committee
Facebook:
https://www.facebook.com/sport4tomorrow/posts/2872956069588479